Protect Your Loved Ones with a Florida Elder Law Attorney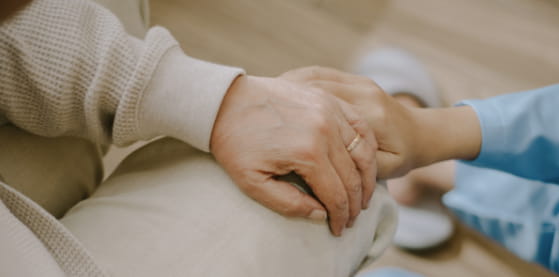 Have you considered what would happen to your money if you needed a nursing home? Even if you're healthy now, an unexpected fall or illness could make it nearly challenging for you to care for yourself. A Florida elder law attorney will work with you to safeguard your assets and money for your loved ones before you need long-term care.
What Is an Elder Law Attorney?
Elder law attorneys help you and your family with legal issues related to aging. They can give advice on topics such as Medicaid applications, long-term care planning, guardianship, and probate avoidance.
How Can an Elder Law Attorney in Florida Help You?
In Florida, you can expect to pay about $4,000 per month for assisted living and $8,600 a month for a nursing home room. Paying for care out of pocket can quickly drain the assets you've worked your entire life for. But with guidance from an elder law attorney, you can protect your money and your family's future.
A Florida elder law attorney can:
Talk to you about long-term care options, such as aging in place at home, that could save you money
Walk you through the Medicaid application process and file an appeal if Medicaid denies you
Legally manage your assets so you qualify for government benefits
Safeguard your assets when you need long-term care right away
Grant a trusted person decision-making ability over your finances and healthcare if you become incapacitated
Establish a guardian to care for you when you're unable to take care of yourself
Preserve assets for your surviving spouse and other family members after you pass away
What to Know About Florida Medicaid
Medicaid will pay for nursing home care in Florida, but only if you have less than $2,000 in assets. If your assets exceed that limit, you may wonder how to qualify for Medicaid without draining nearly all your money.

An elder law attorney can advise you on qualifying for Medicaid if you're over the asset limit. One option is to put your money in a qualified income trust (QIT), also called a Miller Trust. You might consider placing countable assets into an irrevocable funeral trust as well.

Setting aside money for your spouse if you need to go into a nursing home is also possible. This prevents your spouse from going into debt to pay for your care.
Elder Law vs. Estate Planning
It's common to confuse elder law and estate planning, but these legal services aren't quite the same thing. Elder law attorneys help you manage your money when you're older or in poor health, while estate planning lawyers establish what happens to your assets after you die.
Contact an Elder Law Attorney in Winter Haven, FL
Planning for long-term and end-of-life care can feel overwhelming, but Amy L. Phillips, PLLC, is here to guide you every step of the way. Contact our law firm to schedule your consultation with a Florida elder law attorney today.